2014 Australian Women's Leadership Symposium
Date/Time
Date(s) - 04/06/2014 - 05/06/2014
8:30 am - 3:30 pm
Location
TressCox Lawyers
Categories No Categories
Shangri-La Hotel, Sydney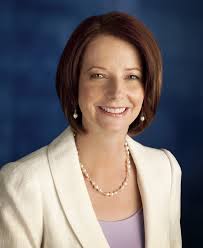 The Australian Women's Leadership Symposium is Australia's most highly attended women's leadership event, annually attracting hundreds of female leaders from all industries and sectors.
The 2014 Symposium will mark the 10th year of Women & Leadership Australia. Accordingly, this year's Symposium will be the biggest and most prestigious yet. In recognition of this unique milestone, the Hon. Julia Gillard will present a special keynote address to attendees at the Symposium along with a raft of other high profile speakers.
Women Lawyers Association of NSW Inc members will be able to access heavily discounted seats at this year's Symposium through a special member rate.
For further information please visit the link below:
http://www.wla.edu.au/events/14/symposium/industry/symposium-syd-lawyers-association.pdf
Please be advised that photographs and/or audio and video recording may occur at events organised by Women Lawyers Association NSW for use on our website, marketing materials and publications. By entering a WLANSW event, you consent to WLANSW photographing or recording and using your image and likeness. This may also be applicable at events not organised by WLANSW, but still advertised on this site.