Sexual Harassment in the Workplace – Know Your Rights
Date/Time
Date(s) - 03/05/2018
5:30 pm - 7:30 pm
Location
The Law Society of NSW
Categories
NSW Young Lawyers and Women Lawyers Association of NSW are proud to be co-hosting an event on the topic of sexual harassment in the workplace.
The Law Council of Australia's National Attrition and Re-Engagement Study Report (NARS), published in 2014 identified that half of all women lawyers reported experiencing discrimination due to their gender and that one in four women reported experiencing sexual harassment at their workplace.
The event aims to address this important issue facing lawyers in the workplace. There will be a presentation by two esteemed speakers on the topics of:
What is sexual harassment?

What are the responsibilities of law firms; and 

What remedies are available?
ABOUT THE SPEAKERS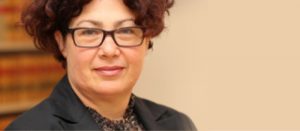 Larissa Andelman
Barrister, 153 Phillip Chambers & Vice-President, Women Lawyers Association of NSW
Larissa appears in a range of matters in a variety of jurisdictions including the Federal Court (in cases involving industrial, employment and administrative law), the Federal Circuit Court (in cases involving discrimination law, administrative and consumer law), New South Wales Supreme Court (employment law, contract and commercial/equity disputes) and District Court, Local Court and Tribunals. Prior to commencing at the NSW Bar, Larissa was a Senior Solicitor with the Office of the Fair Work Ombudsman from 2009 to 2012.
Claire Limbach
Lawyer, Bartier Perry Lawyers & Workplace Committee Member, Women Lawyers Association of NSW
Claire has experience in advising clients on the application and interpretation of enterprise agreements and contracts; drafting employment contracts; and defending unfair dismissal applications before the Fair Work Commission. Recently, Claire co-presented on the anti-bullying jurisdiction to approximately 70 clients.
FREE Event. Click here to book via NSW Young Lawyers.
Please be advised that photographs and/or audio and video recording may occur at events organised by Women Lawyers Association NSW for use on our website, marketing materials and publications. By entering a WLANSW event, you consent to WLANSW photographing or recording and using your image and likeness. This may also be applicable at events not organised by WLANSW, but still advertised on this site.