Let's have a conversation about success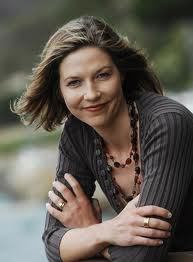 It seems that all around me at the moment, people are rethinking their assumptions about success. Is it making a certain amount of money? Holding a certain level of seniority? Driving a certain type of car? Owning a home?  Or is it more about feeling well? Being content in your personal relationships? Or finding balance in life?
I've noticed a significant shift in the way that my clients are defining their own success, and a sense of frustration with the historical norms of money, power and possessions. Today, our careers are taking a far less linear progression, and yet we're still influenced all too often by what others suggest our success should look like.
Certainly the idea of success as a destination is losing it's relevance: more and more, success is morphing into a state of being and it's definitely in a constant state of flux.  Understanding the shifting goalpost is absolutely essential in order to plan a pathway toward it.
This has prompted my analysis of success across many recognised business people, entrepreneurs and community leaders.  The result is a values-driven success model for defining success, that may be helpful in focusing your own efforts in setting work and life goals.
This approach begins with understanding one's core values, or those beliefs and expectations that drive all your work and life decisions and become the single source of truth in all your life's endeavours.  Get it right and you'll find alignment and purpose between your values and all the activities you pursue; get it wrong and you'll feel a state of conflict and tension that cannot be ignored.
I encourage my clients to define their core values in the form of three key words: those words that describe them better than any other.  As a process it can take quite some time to disseminate all of your being into just three words; but the clarity and focus that results will be worth the effort.
Using these values, you then overlay an appropriate attitude and awareness of your strengths and how to can play to them.  Sheryl Sandberg addresses this in her book "Lean In: Women, Work and The Will To Lead" and Marcus Buckingham also offers some great tips in his book "Find Your Strongest Life".  It's about understanding your unique value proposition, and then backing yourself to the end.
The next layer is about prioritising and reprioritising your efforts and activities.  This may be imposed upon us by competing deadlines and external factors; while at times it will be driven by personal choices like a desire to learn new skills or redistribute our attention, change career path or devote more time to caring responsibilities.  Either is valid and learning to work within a state of ambiguity can be extremely beneficial to your overall satisfaction levels in the longer term.
Once your priorities are understood, it's important to position yourself to take best advantage of opportunities.  Get clear about what you need to realize your goals, and think actively about who or what can help you achieve this.  Then take a risk and ask for the help that you need.  As the late Steve Jobs said, "I've never found anybody that didn't want to help me if I asked them for help. Most people never pick up the phone and call, most people never ask and that's what separates sometimes the people that do things from the people that just dream about them."
Finally what most "successful" people have in common is that they celebrate their wins.  They understand the power of positive psychology and the benefits of positively reinforcing their achievements.  I wrote about this in my book "Little Wins for Working Women" and it is reinforced by the work of Martin Seligman and others.  I really believe that acknowledging all our wins can help us to create more.
These themes and more were discussed at my recent Inspirations Before Breakfast event.  If you would like to explore your own feelings of success and future direction, I am offering a free 15-minute phone consult for all members of the Women Lawyers Network.  To book in, please email me at jen@jendalitz.com and quoting the code WLNMAY.
About the author | Jen Dalitz is a transition coach, author and speaker on women, work and leadership.  Beginning her career in finance and management consulting, she shifted to the entrepreneurial arena a decade ago and has since launched three thriving businesses. An acclaimed businesswoman, Jen is a regular commentator in television, print and social media and blogs to a global following at www.TheSheEOBlog.com