"Brand You! Headshots!" Workshop 6th November

Brand You! Headshots!
Hosted by WLANSW & the Law Society of NSW
Guest Speakers: Maria Newport, Newport O'Connor & Annalisa Armitage, My Image Consultant. Photographer: Luke Potter Photography
5pm for 6pm Presentation, concluding at 7.30pm Thursday 6th November 2014
Law Society of NSW, 170 Phillip Street, Sydney
Join us and our team of experienced professionals for a lively, informative and hands-on session that will enhance your personal brand, image and profile!
Maria Newport, an experienced Executive Coach and Managing Principal of Newport O'Connor, is interested in helping professionals have a career congruent with being their personal best. Maria was previously a lawyer and is familiar with the challenges that come with having a successful legal career. Her specialties include coaching and mentoring professionals who wish to focus on performance, signature presence, behavioural change, business development, work/life balance, ex-patriate transition and career change. During this session Maria will help you identify: What is your personal brand? How do you manage it? and What you need to do to leverage it effectively.http://www.newport-oconnor.com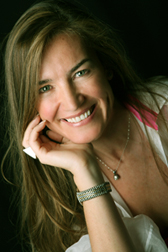 Annalisa Armitage AICI CIP is a certified professional Image Consultant and Stylist and the founding president of the Sydney Chapter of The Association of Image Consultants International (AICI) . She believes that mastering the art of dressing well allows you to free your mind and get on with the things that matter most. No more looking at a full wardrobe finding nothing to wear: instead a wardrobe that supports a busy lifestyle, an individual personality, unique colouring and a body shape that may not be exactly as portrayed in the media. Her presentations are lively, informative and full of tips that you can start to implement straight away. http://www.myimageconsultant.com.au
Luke Potter Photography specialises in 'headshots'. The first impression most people have of you will be your profile photo. Be it on social media or an industry directory, this has now become an integral part of your 'brand'. A professional headshot can help convey a number of positive emotions, making you more approachable and engaging, and help to bring out and show your best qualities. Your professional photo session will be scheduled either before or after the presentations and available for you in 2-3 business days. Please refer to the attached Guide to prepare for your session shoot.http://www.lukepotterphoto.com
Members $25pp Non-Members $35pp Photo $30 Please click here for further information and registration.
Please click here for the Guide to prepare for your session shoot.
Co-host & Principal Sponsor:
---