Her Say! News, Views & Events – August 2014

Dear Members and Friends,

Thank you to those you joined us for some inspirational and informative sessions recently with The Hon Bronwyn Bishop MP, Kate McCallum on 'How to Invest Like a Millionaire' and a panel of leading women in Newcastle discussing alternative career choices for women in law. Please visit our Event Schedule and Photo Gallery for more information.

Join or Renew Today (Memberships 2014/2015): Please download the application form through this link and return it to us at your earliest to ensure you receive membership benefits and are able to access complimentary tickets that are available to our members for our Inspiration Before Breakfast and Workshops Over Wine series, plus some other select events, and special member rates for other events.

Our next confirmed events are: 

12 September 2014: 'The Janet Coombs Lunch for New Female Barristers' Hosted by the Women Barristers Forum & WLANSW (Please click here for the flyer) 
28 October 2014: Workshops Over Wine Series – 'Take Charge of Your Career', with Joanne Maxwell, f

ounder and lead facilitator, speaker and coach, of Work in Colour

6 November 2014:

'Brand You! Head Shots!' Hosted by WLANSW & the Law Society of NSW, with guest speakers: Maria Newport, Principal of Newport O'Connor & Annalisa Armitage, My Image Consultant; Photographers: Head Honchos
14 November 2014: 'Golden Girls' Annual Lunch at the Law Society of NSW

We look forward to bringing you further details on these events and others currently being finalised for the remainder of the year. 

Please see below for other events that may be of interest, and in particular, Equal Pay Day on Friday 5th September – please wear something red to show your support!

 

Kind regards,

Natasha Walls
President

 

PRINCIPAL SPONSOR

Support the organisation that has supported women in law since 1952.

For further information on joining or to renew your membership please contact our office or visit our website.

Click here for the Membership Form.

Natasha Walls, President WLANSW
---
 

'The Janet Coombs Lunch for New Female Barristers'


Hosted by the Women Barristers Forum & WLANSW
1-2pm Friday 12th September 2014
The Law Society of NSW, Level 2, 170 Phillip Street, Sydney
Please join us and distinguished guests for our biannual lunch and meet the new women at the bar. We are delighted to note that 20 of the group of 52 new barristers are female. $35pp includes the luncheon, wine & beverages. Please click here for the registration form and further details. Bookings are essential to ensure adequate seating and catering. Limited places so please book early and RSVP by 8th September. 
Janet Coombs pictured addressing guests at the 16 May 2014 luncheon.Please click here to view the photo gallery.
---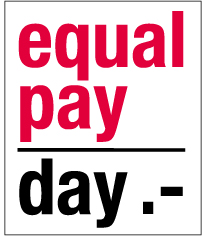 Friday 5 September 2014 is Equal Pay Day.  Equal Pay Day marks the period of extra days in the current year which women need to work to achieve the same wages that men earned during the previous financial year. The Australian Bureau of Statistics recently announced that the national gender pay gap has risen to 18.2% during 2013/14, with the professional, scientific and technical sector at 25.3%. More information can be found here: https://www.wgea.gov.au/news-and-media/national-gender-pay-gap-rises-182
WLANSW encourages its members to look carefully at any report their employer may have prepared for the Workplace Gender Equality Agency.  This reporting obligation applies to non-public sector employers with more than 100 employees, and the report should have been published to employees and other stakeholders.  In particular, some of the questions employers are asked to report on focus on gender pay equity, (see questions 3 and 4). Equal Pay Day is a great time to look at those answers and consider your employer's approach to equal remuneration between men and women.
WLANSW is preparing a submission to the current consultation on the reporting requirements under the Workplace Gender Equality Act.  If you have any comments you would like to make on the information in your employer's report, or reporting generally,  please get in touch.
On Equal Pay Day, wear something red to show your support; take it to the streets, find supporters, allies and be part of events and activities. It's time to stop short-changing women. Please visit the website for more information and details on events http://www.equalpayday.com.au/
---
Announcing the 2014 EDNA RYAN AWARDS!
The EDNAs are awards for women who have made a feminist difference, i.e. whose activity advances the status of women: the battlers and the unsung heroines who show commitment and determination. Nominations close 12 September. Please visit the website for further information:http://www.ednaryan.net.au/ 
The 2014 Edna Ryan Awards will be held on Friday 17 October at the Trades Hall, Sussex Street, Sydney, from 6 – 9 p.m. 
Edna Ryan (1904–97) worked towards making a better world — especially for women. She had a lifetime involvement in campaigning for equal pay.
---

"Igniting Leaders and Intrapreneurs"
Inspiring action, innovation and leadership in your organisation
Wednesday, 12 November 2014, Sheraton on the Park, Sydney CBD
Macquarie University's Women, Management and Work Conference (WMWC) is now in its 26th year and your feedback has inspired us to transform this year's event. Our aim this year is to once more enhance both your knowledge and skills to drive creativity and visionary change in your workplace, with a mix of interactive presentations and hands-on workshops led by experts in their field. 
Topics explored include:
•           Developing an intrapreneurial mindset to drive career growth and innovation 
•           Creating your own management style 
•           Leading in ambiguous times
•           Acquiring effective collaboration strategies and tools
The new one-day format is a full program of workshops, keynote speakers and networking opportunities.  It is a chance to gain practical skills to apply in the workplace as well as hearing from inspiring leaders. 
Please use the special promotion code: WLANSW. This code it is to be used in the shopping cart and is calculated on the individual ticket, to ensure you receive the 25% discount.
---
AWL 2014 brings together female practitioners, leaders and senior professionals from across the Australian legal sector to form new relationships, discuss ideas and learn from industry leaders. A signature event on the calendar of the Australian legal profession – the Conference will see managing partners, senior counsel, barristers, academics, in house counsel, public sector practitioners and female judicial officers in one place at one time. AWL 2014 will be held in Adelaide, SA from 3 – 5 October and is a fitting location; given South Australia was the first State to give women the right to vote, the first State to enable women to stand for parliament and the first State to appoint a female Justice to the Supreme Court. 
---
Thursday, 25 September 2014, 6:30pm – 10:30pm
Mercure Hotel, 818-820 George Street, Haymarket NSW 2000 
Your ticket includes a three course meal, beverages and a night full of outstanding entertainment, 
including hearing about the power of education from our multi award winning special guest 
Khadija Gbla, voted one of Australia's Most Inspiring Women – Madison Magazine and a 
Multicultural Human Rights Honour Role recipient to only name a few from the list.
One Girl is a non-profit organisation that is changing the world, 
one girl at a time. We believe that every girl on the planet has the right to an education.

We have just raised enough to put 100 girls back in school!
To celebrate please use the code word [ 100girls ] to get tickets for only $65!
---
Who are Australian Women Lawyers (AWL)?
Formed in 1997, AWL is the national body representing and funded by women lawyers associations in Australia. The current AWL Patron is the Honourable Chief Justice Diana Bryant of the Family Court of Australia.
Please feel free to pass this email onto colleagues and ensure they are on our email list for future updates and invitations.
Problems viewing this e-newsletter? Click here to view it online