No one is going to develop your career for you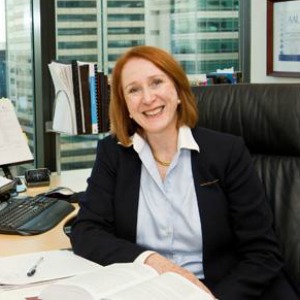 The president of the Australian Law Reform Commission (ALRC) told Lawyers Weekly that women in the legal profession should take responsibility for their own career progress.
"Very often people talk about how they haven't had mentors or they haven't had opportunities or things stand in the way. I don't like that kind of talk," said Professor Rosalind Croucher (pictured).
"I think a far better way of approaching life and careers in general is to make it an individual responsibility to build networks, engage with ideas [and] engage with people," she said.
Professor Croucher has acted as president of the ALRC for the past five years and was recently made a Member of the Order of Australia. Prior to joining the ALRC in 2007, she was the Dean of Law at Macquarie University.
On February 25, Professor Croucher will be the guest speaker at the Women Lawyers Association of NSW's Cocktail Launch of 2015 Program, which will raise money for The Katrina Dawson Foundation.
The association's theme for 2015 is 'engagement', a word that Professor Croucher feels should be taken as a call to action rather than a noun or a "static thing".
Professor Croucher said that while men's and women's circumstances are often very different, strategies for career progression are essentially the same for both genders.
"Gender is always a relevant issue for women because they give birth to children. You can't change that biological fact (yet)," she said.
"For women there are additional issues that have to be factored in, which is if and when you are going to have a child and then all of the management issues that necessarily surround attending to children.
"The fact of women's lives is a bit different but the message is the same [for both genders] – that is, the responsibility [for career development] is individual."
When asked if men should also try to engage with 'women's issues', Professor Croucher said, "I think we should all be engaged in being proud of each other… and support [each other in our] aspirations and goals."
In a business context, this means focusing on the professional development of employees rather than just assessing performance, according to Professor Croucher.
"I've always taken the approach that the most important aspect of any performance review cycle is the next stage – the development stage," she said.
'Engagement' may have become a tired buzz word but its overuse has only added to its significance for Professor Croucher.
"['Engagement'] is an important word. It carries with it a certain loaded quality… I think its power comes when you see it as an active concept," she said.
Originally posted at www.lawyersweekly.com
Back to Press / Speeches