Her Say! News, Views & Events – October 14

Dear Members and Friends,

I had the opportunity of attending the Australian Women Lawyers Conference in Adelaide on 3-5th of October with our AWL Representative & Immediate Past President, Margaret Holz together with Lee-May Saw and Supriya Eliezer from our committee. It was a wonderful opportunity to meet with colleagues from all over Australia and hear what is at the forefront for women in law. Please click here to view the conference details, and click here to view the photos using code AWL2014.

I am also delighted to report that our nominee, Prof Rosalind Croucher, President of the Australian Law Reform Commission, was the recipient of the AWL Award, announced at the Gala Dinner . Please click here to view our Media Release with further details.

As we near the festive season, we have great pleasure in inviting you to our annual year end drinks event on 20th November at 6pm following our AGM, and final events for 2014.

Members will also be receiving  their notice of our AGM shortly, so if it has not arrived in your inbox by next Monday, please contact our office. If you would like to be more involved with your Association, we would love to hear from you. Please note that only financial members and Official Delegates of corporate members will receive the AGM notice. If you need to check your membership status, please contact our office. To ensure you will be able to access our current and new member only benefits, you can renew or join by downloading the application form through this link. 

Our next events are: 

6 November 2014:

'Brand You! Headshots!' Hosted by WLANSW & the Law Society of NSW, with guest speakers: Maria Newport, Principal of Newport O'Connor & Annalisa Armitage, My Image Consultant; Luke Potter Photography
13 November 2014: Silks 2014 Celebration Cocktail Event in association with the Women Barristers Forum at the Verandah
14 November 2014: 'Golden Girls' Annual Lunch at the Law Society of NSW
19 November 2014: Inspiration Over Breakfast Series – Guest Speaker, John Canning, Partner at KWM

20  November 2014: AGM 5.30pm & Xmas Drinks 6pm, at the University Union and Schools Club Sydney.

Kind regards,

Natasha Walls
President

 

PRINCIPAL SPONSOR

Support the organisation that has supported women in law since 1952.

For further information on joining or to renew your membership please contact our office or visit our website.

Click here for the Membership Form.

Natasha Walls, President WLANSW
---
Brand You! Headshots!
Hosted by WLANSW & the Law Society of NSW
Guest Speakers: Maria Newport, Newport O'Connor & Annalisa Armitage, My Image Consultant
Photographer: Luke Potter Photography
5pm for 6pm Presentation, concluding at 7.30pm

Thursday 6th November 2014
Law Society of NSW, 170 Phillip Street, Sydney
Join us and our team of experienced professionals for a lively, informative and hands-on session that will enhance your personal brand, image and profile!
Maria Newport, an experienced Executive Coach and Managing Principal of Newport O'Connor, is interested in helping professionals have a career congruent with being their personal best.  Maria was previously a lawyer and is familiar with the challenges that come with having a successful legal career.  Her specialties include coaching and mentoring professionals who wish to focus on performance, signature presence, behavioural change, business development, work/life balance, ex-patriate transition and career change. During this session Maria will help you identify: What is your personal brand? How do you manage it? and What you need to do to leverage it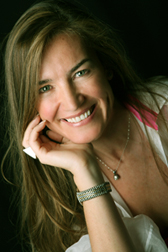 effectively. http://www.newport-oconnor.com
Annalisa Armitage AICI CIP is a certified professional Image Consultant and Stylist and the founding president of the Sydney Chapter of The Association of Image Consultants International (AICI) . She believes that mastering the art of dressing well allows you to free your mind and get on with the things that matter most. No more looking at a full wardrobe finding nothing to wear:  instead a wardrobe that supports a busy lifestyle, an individual personality, unique colouring and a body shape that may not be exactly as portrayed in the media. Her presentations are lively, informative and full of tips that you can start to implement straight away. http://www.myimageconsultant.com.au 
Luke Potter Photography specialises in 'headshots'. The first impression most people have of you will be your profile photo. Be it on social media or an industry directory, this has now become an integral part of your 'brand'. A professional headshot can help convey a number of positive emotions, making you more approachable and engaging, and help to bring out and show your best qualities. Your professional photo session will be scheduled either before or after the presentations and available for you in 2-3 business days. http://www.lukepotterphoto.com
Members $25pp Non-Members $35pp Photo $30  Please click here for further information and registration.
Please click here for the  Guide to prepare for your session shoot.
---
Silks 2014 Celebration Cocktail Event 
WBF IN ASSOCIATION WITH WLANSW INVITES YOU TO JOIN US FOR COCKTAILS AND CANAPÉS TO CELEBRATE THE APPOINTMENT OF FEMALE SENIOR COUNSEL FOR 2014
RASHDA RANA SC, BELINDA RIGG SC, GABRIELLE BASHIR SC
AT: VERANDAH, 55-65 ELIZABETH STREET, SYDNEY
DATE: 13 NOVEMBER 2014 TIME: 5.30PM-7.30PM
EARLY BIRD RSVP & PAYMENT OF $70 PP (INC GST) (UNDER 5S – $60 PP) BY TUESDAY 4 NOVEMBER 2014, OTHERWISE $80 PP (INC GST) (UNDER 5S – $65 PP)
Guest Speaker: The Honourable Judge Robyn Tupman of the Distrcit Court of NSW. 
Please click here for further information and registration details.
Please contact WBF for all registration and general enquiries:
Rosalind Winfield Ph 9237 0551 or Amy Douglas-Baker Ph 9236 8650
---
Golden Girls "High Tea" Luncheon
12.30pm Friday 14th November 2014 at The Law Society of NSW

Please join us for a 'high tea' luncheon. Our annual luncheon provides an opportunity for our retired colleagues and Life Members to reconnect and impart their knowledge and experience to others.
A rare occasion to be able to meet with some of our founding and pioneering women. All welcome. Please ensure you register prior to ensure adequate seating and catering. 
Cost: $35 includes 'high tea' luncheon and beverages. Please click here for the registration form and further details.
---
Inspiration Before Breakfast Series
Guest speaker: John Canning, Partner, King & Wood Mallesons
7-8.30am Wednesday 19th November 2014
Hosted by McCullough Robertson, Level 16, 55 Hunter Street, Sydney
What role can you play in adopting the TJMF – Best Practice Guidelines for psychological wellbeing in your work place?
Following the Foundation's launch of the 'Tristan Jepson Memorial Foundation Psychological Wellbeing: Best Practice Guidelines for the Legal Profession' earlier this year, John Canning joins us for the final 'Inspirations before breakfast' event for the year to share his personal story about living and working in the legal sector with a mental illness. 
John will also discuss how firms and organisations in the legal sector can adopt the Best Practice Guidelines which are aimed at addressing factors in our workplaces which may contribute to mental illness and the role each of us can play in moulding work practices which are conducive to reducing the incidence of mental illness. 
About John 
John has been with King & Wood Mallesons (KWM) since 1995 and became a partner in 2000.  In 2008 John was diagnosed with mental illness.  John has worked with KWM positively to alter his lifestyle so he can continue in his role with the firm with the support of KWM.
John is a spokesperson for change and de-stigmatisation of mental illness in the profession and the wider community.  John and his wife also work closely with Black Dog Institute in Sydney in a community role.  
Members Complimentary;  Non-Members & Guests $20pp. Tickets limited so book early! Please click here for registration. 
The "Inspiration Before Breakfast" event series is proudly hosted by McCullough Robertson Lawyers, who have offices nationally across Australia.

---
Please click here for further details and registration.
---

"Igniting Leaders and Intrapreneurs"
Inspiring action, innovation and leadership in your organisation
Wednesday, 12 November 2014, Sheraton on the Park, Sydney CBD
Macquarie University's Women, Management and Work Conference (WMWC) is now in its 26th year and your feedback has inspired us to transform this year's event. Our aim this year is to once more enhance both your knowledge and skills to drive creativity and visionary change in your workplace, with a mix of interactive presentations and hands-on workshops led by experts in their field. 
Topics explored include:
•           Developing an intrapreneurial mindset to drive career growth and innovation 
•           Creating your own management style 
•           Leading in ambiguous times
•           Acquiring effective collaboration strategies and tools
The new one-day format is a full program of workshops, keynote speakers and networking opportunities.  It is a chance to gain practical skills to apply in the workplace as well as hearing from inspiring leaders. 
Please use the special promotion code: WLANSW. This code it is to be used in the shopping cart and is calculated on the individual ticket, to ensure you receive the 25% discount.
---
Commercial Surrogacy and Women's Rights: A Forum 
The Baby Gammy case and the release of the Family Law Council's report on parentage have recently shone a light on the issue of surrogacy in Australia. Should commercial surrogacy be legalised in Australia? Will prospective parents continue to enter into commercial surrogacy arrangements in countries where surrogacy is unregulated and cheaper?  Can exploitation of vulnerable women in Australia be addressed through regulation? Do we have a right to children?
Where: Gilbert and Tobin, 2 Park Street, Sydney CBD
When: Wednesday 5 November 2014, 12 – 2pm
Cost: $30 including light lunch
---
The Equal Pay Is In Your Hands Campaign, launched  by the Workplace Gender Equality Agency, is a campaign targetted towards ensuring CEO's commit to action on gender pay inequality, which is currently measured at 17.1%. There are already 32 CEO's who have signed the pay equity pledge and the target is 100 by September 2015. 
You can play a role too. Find out if your employer is addressing pay equity, learn more about the issue and your role in closing pay gaps, and share our video to spread the word.
---
Who are Australian Women Lawyers (AWL)?
Formed in 1997, AWL is the national body representing and funded by women lawyers associations in Australia. The current AWL Patron is the Honourable Chief Justice Diana Bryant of the Family Court of Australia.
Please feel free to pass this email onto colleagues and ensure they are on our email list for future updates and invitations.
Problems viewing this e-newsletter? Click here to view it online