We talk to Fay Calderone of Matthews Fobigg Lawyers, winner of the "Highly Commended" Special Judging Panel's Award in 2013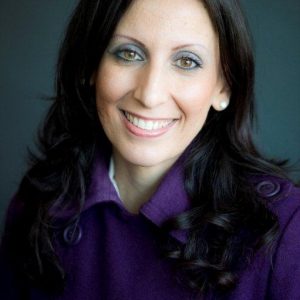 We talk to one of our past award winners about her career.
Fay acts for employers in a wide range of industries and relishes the variety that comes from specialising in workplace law. She advises on matters ranging from compliance, performance management, discrimination, WHS, bullying and harassment to workplace change and risk management projects, with commerciality in mind. In circumstances where disputes cannot be avoided or amicably resolved, she represents employers in proceedings before State and Federal Industrial tribunals, State and Federal Courts. She thrives on the insights gained from speaking at major industry events and authoring articles in industry publications.
Fay  is an an appointed director of Sports NSW and past People & Culture Committee Member for Parramatta Mission and is a current advocate for homeless women through their "Raising Hope" initiative.
1. What is an obstacle you have needed to overcome in your career?
I have been working full time in law firms since 1999 so its fair to say the obstacles have varied at any given time, depending on the firm, the position and my reality.  No one particular obstacle is worth mentioning to the extent that overcoming it was career defining. Obstacles are inevitable, how you overcome them is the ultimate measure of your strength and resilience as a practitioner and like anything, it builds with time. The more obstacles you overcome, the more resilient you become. Naturally as a mum of two energetic young boys who has always worked full time, the "obstacle" of the "juggle" is challenging on a day to day basis but you learn to accept the balls are going to drop from time to time, sometimes one at a time, sometimes all at once…you just have to chase them, pick them up and repeat as I couldn't have it any other way!
2. What is the most fulfilling aspect of your job?
I love working with organisations to execute business strategy, improve efficiencies and remove obstacles that are impeding organisational growth and prosperity.  As an employment lawyer working with MDs, GMs and HR teams, I have the privilege of working with organisations on day to day basis and becoming quite involved in the management of their business to ensure compliance, minimise risk and resolve disputes.
As a practice leader, my passion has been mentoring the lawyers in my practice to develop into polished and commercially savvy practitioners and I genuinely believe the key to success in legal practice lies in harnessing the talent our profession has the privilege to offer.
3. How did being a WLA award winner benefit your career?
For my achievements to be recognised by the esteemed judging panel was a highlight of my career and incredibly validating for me, both as a legal practitioner and practice group leader.  The profile from the Awards and coverage thereafter also opened the door for wonderful opportunities that may not have otherwise come to fruition.
4. What is the most thought provoking piece of advice you have ever been given?
"Doubt kills more dreams than failure ever will" and "Sometimes you win, sometimes you learn" and I have reinforced both messages time and time again with the practitioners in my team and others that I informally mentor.  As lawyers (and particularly female lawyers) we tend to be both risk averse and perfectionistic and indeed at times we need to be to provide quality service and advice to our clients. However these traits are sometimes incongruent with advocating for your own career progression, business growth and to the extent the "learning" is by young lawyers working for us, good leadership. In order to flourish as a practice leader you must take risks, let go of perfectionism and focus on mentoring and developing the team to deliver collaboratively better service than any one practitioner can provide alone.
5. Who is your role model?
It's really hard to pick just one. I have so many women I have met professionally who have inspired me, whose behaviours and approach I have modelled and have ultimately shaped the practitioner I am today.  I also read a lot and believe you can never stand still and think you know it all or have it all.  Being a good leader and professional is a work in progress and this year in particular I have taken a lot from the following books, having had the privilege of meeting all three of these incredible female authors and I highly recommend them – in that order: :
(a)   Maggie Warrell – Stop Playing Safe  (Uplifting – as inscribed to "Live Boldly, Shine Brightly! – says it all)
(b)   Angela Priestly – Women Who Seize the Moment  (Inspiring – as are all the incredible women referenced therein)
(c)   Megal Dalla Camina – Getting Real About Having it all (Positively refreshing!)
6. If you could give one piece of advice to young women lawyers, what would that be?
Back yourself. Never let anyone turn your sky into a ceiling and when you're flying, spread your wings and bring the next generation of young women lawyers along with you.  "Leaning in" remains critical for the progression of women in our profession. We operate differently and law firms that harness such diversity in their boardrooms will reap the benefits for years to come – but when we get there, (to quote Kevin Spacey although I don't believe "luck" has a great deal to do with it) we must send the elevator back down.