Committee 2011
Committee 2011
Rebecca Barry
PRESIDENT
Rebecca Barry practices as Legal Counsel for BT Financial Group which is the wealth arm of the Westpac Banking Corporation. Previously Rebecca practised as a solicitor in the corporate division of TressCox Lawyers. Rebecca was elected to the Executive Council of NSW Young Lawyers in November 2009 and at the most recent Annual Assembly in November 2010 she was elected Secretary. Rebecca is also Vice Chair of the Business Law Committee and an editor on the Editorial Committee of the Clarion publication for the Commonwealth Lawyers Association. Rebecca is passionate about women's history (having completed her honours thesis in this area at the University of Sydney) and upholding the rule of law. Rebecca is a member of Women in Insurance, Women on Boards and ALFA International.
---
Mary Snell
WLA NSW IMMEDIATE PAST PRESIDENT
Mary is our Immediate Past President having served as President from 2008-2010. Mary has an extensive history of involvement in lobbying and advocating on behalf of the legal profession. Mary was a Councillor of the Law Society of NSW from 2004-2008 and is also a Past President of both NSW Young Lawyers (2004) and the Mid North Coast Regional Law Society (2003-2005). Mary is currently employed as a Principal Lawyer in the Legal and Governance Division of the City of Sydney Council where she provides advice and representation on a diverse range of commercial and litigation matters.
---
Kate Blue
VICE PRESIDENT
Kate is an experienced insurance litigation solicitor and has been practising insurance litigation for insurers, claims managers and defendants since being admitted in 1996. Kate has worked with Curwoods Lawyers since March 1999. She has practised in many jurisdictions including Federal, Supreme, District and Local Courts and also the Consumer Claims and Tenancy Tribunal.
Kate's skill and specialist knowledge is in reaching the quickest and most effective outcome in each case. Kate prides herself on her ability to effectively negotiate the resolution of claims.
Kate regularly presents at external seminars for clients and industry groups and continuing legal education presentations for in house practitioners. Kate's friendly style and ability to present often complex information in an easy to understand way is valued. She is also a regular contributor of articles for various industry publications.
Kate has three small sons, and is a working mother. Kate is passionate about achieving true work life balance for working women.
In addition to being the Vice President of the NSW Women Lawyers Association, she is a member of the Education Committee of Australian Insurance Law Association and a member of Women in Insurance.
---
Supriya Eliezer
TREASURER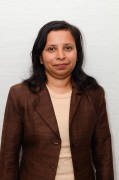 Supriya has a double MBA and Masters in Taxation Law in addition to a law degree. She has been teaching in the area of ethics, business law and tax law. She has been involved with WLANSW since 2011 and has served as Treasurer in 2011 and is also involved in the Research Sub-Committee. Supriya's research areas include legal education and governance. Supriya has keen interest in gender equality and advancement of opportunities for women, such as, through flexible work arrangements.
---
Lee-May Saw
POLICY OFFICER AND AUSTRALIAN WOMEN LAWYERS REPRESENTATIVE
Lee-May is a barrister practising at Martin Place Chambers. Before coming to the Bar, Lee-May worked as a solicitor in private practice and regularly appeared as an advocate in court matters. She has also worked at community legal centres including Women's Legal Services New South Wales and the Intellectual Disability Rights Service. She has been involved with the WLA NSW Committee and other professional legal organisations, since she was a student. Lee-May is the current Director and Representative for New South Wales on the Australian Women Lawyers Board of Directors, was President of WLA NSW for two years in 2006-2007 and 2007-2008, and has held various positions on the WLA NSW Committee including Treasurer and Media Officer. She was appointed to the Board of Women's Legal Services New South Wales in 2009-2010, and continues to serve as a Director on the WLS NSW Board. Lee-May is keenly interested in policy and law reform issues particularly those affecting access to justice and women in the legal profession.
---
Natasha Walls
FUNCTIONS OFFICER
Natasha is a lawyer in the Corporate and Commercial Law division of Tresscox Lawyers, specialising in Employment Law. She advises a diverse range of clients including Fortune 500 companies, local government councils, medical associations and executive employees across a broad range of employment law and industrial relations matters. Natasha is the Functions Officer of NSW Women Lawyers Association and sits on a number of subcommittees within the NSWYL Employment and Industrial Law Committee concerned with publication of resources relating to employment law, including the Unfair Dismissal Guide and the Practitioners Guide to Employment Law.
Natasha is a passionate advocate of gender equality and social justice with a particular focus on achieving women's equality in the workplace and has been involved in a number of community and pro-bono legal activities, including recently attending a women empowerment volunteer program in Faridabad, India. In addition to her L.LB Natasha holds a degree in Communications and Marketing.
---
Jade Tyrell
MEDIA OFFICER
Jade is currently in her fifth year of a combined Journalism/Law degree at the University of Technology, Sydney. In addition to her studies, Jade is employed as a paralegal at McLachlan Thorpe Partners. She is also on the UTS Law Students' Society council as 2011 Publications Officer and holds the position of Secretary on the UTS Student Representative Council. Jade has been involved with the WLA NSW Committee since 2010.
---
Amanda Alford
RESEARCH OFFICER
Amanda is a legal officer at the Australian Law Reform Commission. Throughout late 2010-mid 2011 Amanda will be taking a short period of leave from the ALRC work with the Australian Public Service Commission and AusAID on the Public Sector Workforce Development Program in Papua New Guinea. Prior to joining the ALRC, Amanda was a lawyer in the litigation practice group at the Australian Government Solicitor (Canberra) practising largely in employment law and administrative law. Amanda has been involved in numerous pro bono and community activities, both in Australia and overseas and is currently a member of the Management Committee of the NSW Gay and Lesbian Rights Lobby. Amanda is committed to achieving equality for all women and using the law as a means by which to achieve that equality- she believes WLANSW has an important role to play in representing, and advocating on behalf of, women lawyers and in ensuring that the legal system is responsive to women's needs.
---
Theodorah Ahilas
COMMITTEE
Theodora Ahilas is a Principal and Director of Maurice Blackburn with over 20 years experience in litigation. Theodora specialises in claims for people suffering from mesothelioma and asbestos related diseases.
Theodora is fluent in Greek and understands the particular needs of people of non-English speaking backgrounds. She is a member of the Law Society of NSW, the Asbestos Diseases Foundation of Australia, Australian Lawyers Alliance, the Hellenic Chamber of Commerce, The Lung Foundation of Australia, Women's Lawyers Association and is an Honourary member of the Spastic Centre's McLeod Wheel of Friends. Theodora is an executive member of the Bernie Banton Foundation and the Thoracic Society of Australia and New Zealand, and has recently gained accreditation as a mediator with the Australian Commercial Disputes Centre (ACDC). Theodora is closely associated with The Lung Cancer/Mesothelioma Support Group of The Canberra Hospital.
In addition to Law, Theodora holds degrees in Arts and Social Work.
---
Janet Coombs
COMMITTEE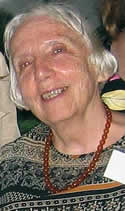 Janet came to the Bar in 1959 and practised for 38 years. Joining WLANSW as a law student, Janet has maintained an active interest, serving on various committees, and is a Life Member. She has a continuing and proactive interest in Law Reform.
---
Margaret Holz
COMMITTEE
Margaret first joined WLA when she was a student in the mid-70's. She was admitted as a solicitor in 1976 and practised at Hunt & Hunt, rising from articled clerk to partner, until 1991. She then left to establish the firm Ferguson Holz where she was managing partner until being called to the Bar in 2003. Her work has always been in personal injuries litigation, specialising in motor accidents. She was a Supreme and District Court Arbitrator and a Costs Assessor for many years and is presently both an assessor for the Motor Accidents Authority and a District Court mediator. Margaret has been a member of the Costs, ADR and Common Law Committees of the Law Society. She later spent three years as a Bar Councillor and has chaired the New Barristers Committee. She is presently a committee member of the Women Barristers Forum and the Bar's Professional Conduct Committee.
---
Samantha Low
COMMITTEE
Samantha is a Senior Associate at McCabe Terrill Lawyers in their insurance group focusing on liability work for the NSW Police Force and public liability claims across a range of jurisdictions.
Samantha is an active member of the McCabe Terrill's pro-bono committee and regularly volunteers at the Inner City Legal Centre in Darlinghurst on their free legal advice nights. Samantha has been involved with the WLANSW Committee since 2010.
---
Susan Price
COMMITTEE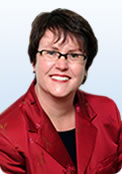 Susan Price is an Executive Lawyer at Bartier Perry, Workplace Relations. Susan regularly advises employers on employment and industrial relations issues and OH&S. She has a particular interest in diversity, assisting clients to implement flexible work practices in order to attract and retain staff.  Susan also has expertise in discrimination law, having acted in a number of major cases, including the first case in NSW on carer's responsibilities and the Anti-Discrimination Act, and one of the first Federal Court cases on sex and pregnancy discrimination.
Susan is a member and Co-chair of the Workplace Practice Sub-committee of WLA NSW; and a member of the Australian Labour Law Association; and the Australian Human Resources Institute. Susan was recently appointed to the Premier's Expert Advisory Council on Women.
---
Kathryn McKenzie
EXECUTIVE OFFICER
Kathryn has extensive experience in administration, association and event management. She has worked with small business to large corporates, non-profit organisations and many committees. With senior management experience in a diversity of business sectors, successfully organising numerous events, sponsorships, government and media liaison, she has qualifications in business management and counselling, franchising, mediation, journalism and public relations. Kathryn is also the Public Officer for WLANSW.
Kathryn McKenzie, Principal of Business Angel Services Pty. Ltd., officially took over the responsibility as at 12 August 2003. In welcoming Kathryn, WLANSW would like to thank Anne Stewart and her team at Creative Conferences for their assistance and support as our Executive Officer over the previous five years.