Committee 2014
Committee 2014
Natasha Walls
PRESIDENT
Natasha is a specialist employment law/IR lawyer with over six years' experience spanning private practice, government and in house roles. Natasha is currently employed in the workplace relations team at Lion Co. At Lion, Natasha advises extensively in respect to workplace change, strategic planning, legal compliance, litigation and risk management for over 7,000 Lion team members. Natasha is an executive councillor of the NSWYL and Immediate Past Chair of the Workplace and Safety Law Committee of NSWYL. As a passionate advocate of gender equality and social justice with a particular focus on achieving women's equality in the workplace, Natasha has been involved in a number of community and pro-bono legal activities, including recently attending a women empowerment volunteer program in Faridabad, India. In addition to her LLB, Natasha also holds a Bachelor's degree in Media and Communications.
---
Margaret Holz
WLANSW IMMEDIATE PAST PRESIDENT & AWL
RepresentativeMargaret first joined WLA when she was a student in the mid-70's. She was admitted in 1976 and practised as a solicitor until 1991 when she co-founded the firm Ferguson Holz where she was managing partner until being called to the Bar in 2003. Her work has always been in personal injuries litigation, specialising in motor accidents. She was a Supreme and District Court Arbitrator and Mediator and a Costs Assessor and has been an assessor for the Motor Accidents Authority since 2000. Margaret has been a member of the Costs, ADR and Common Law Committees of the Law Society. She later spent three years as a Bar Councillor and member of a Professional Conduct Committee. She has chaired the New Barristers Committee and, until becoming WLA President in 2012, was Vice-Chair of the Women Barristers Forum.
---
Megan Dyball
VICE PRESIDENT
Megan Dyball is a Principal at Inside Eagles. Her areas of expertise include intellectual property, private equity, mergers and acquisitions, information technology and general corporate and commercial law. Megan's key focus areas include angel and private equity investment into start-ups and early stage businesses. Prior to joining Inside Eagles, Megan was an Executive Lawyer at Bartier Perry and prior to that was a Director of Legal at PricewaterhouseCoopers. Megan has also worked at Macquarie Bank and Bankers Trust. Megan is an associate of the Rights House angel investment group in Newcastle and is a member of Head over Heels which provides support to high potential businesses owned by women.
---
Supriya Eliezer
TREASURER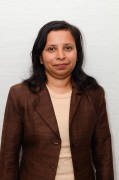 Supriya has a double MBA and Masters in Taxation Law in addition to a law degree. She has been teaching in the area of ethics, business law and tax law. She has been involved with WLANSW since 2011 and has served as Treasurer in 2011 and is also involved in the Research Sub-Committee. Supriya's research areas include legal education and governance. Supriya has keen interest in gender equality and advancement of opportunities for women, such as, through flexible work arrangements.
---
Kate Simpson
CO-SECRETARY
Kate is a solicitor at a boutique firm which specialises in corporate and commercial law. Kate is new to the WLA but has a strong background of volunteer work in social justice, particularly child welfare and refugee rights. Kate's past legal roles have incorporated experience in litigation and employment law. In her current role she predominantly works with leading companies in the Asian market. She is fortunate to have assisted and advised on the legal issues of many multi-national companies and established market brands. Kate aspires to continue working in Private Practice, to gain further experience in corporate law, and to represent the modern woman in the modern legal field.
---
Janet Coombs
COMMITTEE / NCWNSW REPRESENTATIVE
Janet came to the Bar in 1959 and practised for 38 years. Joining WLANSW as a law student, Janet has maintained an active interest, serving on various committees, and is a Life Member. She has a continuing and proactive interest in Law Reform.
---
Nea Goodman
CO-SECRETARY

Nea was admitted in 1984. Nea is a past president of both WLA and the City of Sydney Law Society. Nea continues to have an interest in gender equality, law reform and personal injury law.
---
Catherine Henry
COMMITTEE
Catherine Henry is the principal of the Newcastle firm, Catherine Henry Partners, and a specialist health and medical litigation lawyer. She has been a member of the Executive Committee of WLA at different times over the past twenty years both whilst practising in Sydney and then in more recent years in her home town of Newcastle. She is keen to see WLA be more representative of women lawyers in the regions and with this in mind will work with the new committee of the Newcastle chapter to establish a structure for collegial events and a programme of seminars or discussion evenings of relevance to women in the profession. She would like to see such a programme rolled out to other regions of NSW. Catherine is also supportive of the WLA advocating strongly on law reform issues and legislation impacting not only upon women lawyers but on women generally.
---
Holly Lam
COMMITTEE
Holly is an Associate at TressCox Lawyers specialising in insolvency and general commercial litigation. She regularly advises and appears in the Federal Courts of Australia and the Local, District and Supreme Courts of NSW in relation to liquidator's examinations; insolvent transaction claims (including unfair preferences, uncommercial transactions and insolvent trading); winding up proceedings; misleading and deceptive conduct claims; and defending against ACCC proceedings. She is passionate about gender equality, social justice and combating transnational crime which disproportionately impacts women and children. Holly joins the executive committee for 2014 and is keen to promote mentoring opportunities for junior lawyers and helping the WLANSW become a major resource for women lawyers
---
Suzie Leask
COMMITTEE
Suzie is a Senior Associate in McCullough Robertson's Newcastle office where she practices in all areas of Corporate, Commercial and Employment law.  Suzie draws on her previous experience as a commercial lawyer in private practice at a top-tier firm in Sydney, and as the in-house Legal Counsel (Asia Pacific) for a global gaming company, and is keen to help extend the WLA offerings to regional NSW.  Suzie is passionate about mentoring and helping women lawyers get the most out of their career, with a particular focus on seeing more women in senior leadership and board positions.  Suzie is also committed to mentoring junior lawyers both informally and as part of firm-based women's mentoring committees and programs.  Since returning to Newcastle in 2013 Suzie has been heavily involved in the successful re-launch of the Newcastle Chapter of the WLA and was a Finalist in the 2014 Hunter Business Chamber Awards – Young Business Executive category.  She has also prioritised pro bono work throughout her career and has been nominated in 2013 and 2014 for the Law and Justice Foundation of NSW Awards for her pro bono work with the Hunter Community Legal Centre.
---
Susan Price
COMMITTEE
Susan Price is director at PricewaterhouseCoopers, and heads its Employment Law practice.  An experienced employment lawyer, Susan advises private and public sector employers on all aspects of the employment  relationship, including the legislative framework that governs employment, general legal principles, and matters of policy and procedure,  Susan is  the current Chair of the Workplace Practices Sub-committee for WLANSW, and has a particular interest in discrimination law and workplace issues,  including the representation of women in all levels of the legal  profession. The Sub-committee has made a number of submissions on work   issues, such as the review of the Government's Paid Parental Leave Scheme, and also collates and publishes law firm comparison data each year via the WLANSW website.
---
Lee-May Saw
COMMITTEE
Lee-May is a barrister practising at Frederick Jordan Chambers. Her leading practice areas are environment and planning law, family law, and wills and estates law. She has been employed as a solicitor in private practice, and has worked at community legal centres including Women's Legal Services New South Wales and the Intellectual Disability Rights Service. Lee-May is the Chair of the Subcommittee steering the major project of WLANSW, the Career Intentions Survey. She was President of WLANSW from 2006-2008, and Director and Representative for New South Wales on the Australian Women Lawyers Board of Directors from 2007-2011. She was a Director on the Board of Women's Legal Services New South Wales from 2009-2011. Lee-May has a special interest in women in the legal profession, quality provision of legal services, and quality access to justice. She looks forward to continuing her involvement with the WLANSW Executive Committee in 2014.
---
Susana Staka
COMMITTEE
Susana Staka is an accredited specialist family lawyer at Broun Abrahams Burreket. She has been in private practice for over 25 years and recently joined the Committee.
---
Kathryn McKenzie
EXECUTIVE OFFICER
Kathryn has extensive experience in administration, association and event management. She has worked with small business to large corporates, non-profit organisations and many committees. With senior management experience in a diversity of business sectors, successfully organising numerous events, sponsorships, government and media liaison, she has qualifications in business management and counselling, franchising, mediation, journalism and public relations. Kathryn is also the Public Officer for WLANSW.
Kathryn McKenzie, Principal of Business Angel Services Pty. Ltd., officially took over the responsibility as at 12 August 2003.