Committee 2020
Committee 2020
Larissa Andelman
PRESIDENT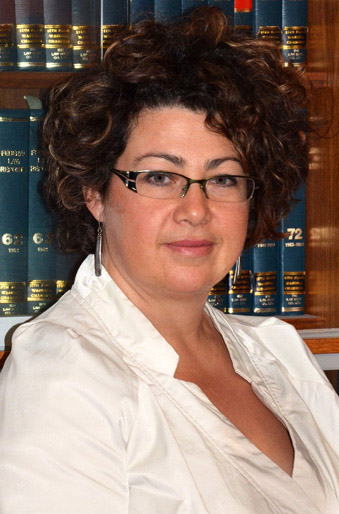 Larissa is a barrister at 153 Phillip Chambers with significant experience in litigation and alternative dispute resolution practices. She specialises in all aspects of workplace law including industrial, employment, contract and discrimination areas. She also practices in administrative and commercial law. She was admitted as a solicitor in New South Wales in 2004 and since that time has worked as in-house counsel at a trade union, in the litigation group of the Fair Work Ombudsman and has practiced at the Victorian Bar. Since 2012 she has been a member of NSW Women Barrister's Forum and since 2014 has been Co-Chair of the Women Lawyer's Policy and Leadership Sub Committee. Throughout her career she has worked to further the interests of women, particularly women from disadvantaged backgrounds. Her focus is on advocating for cultural change in the legal profession and providing support and development opportunities for women through seminars, functions and mentoring.
Renée Bianchi
VICE PRESIDENT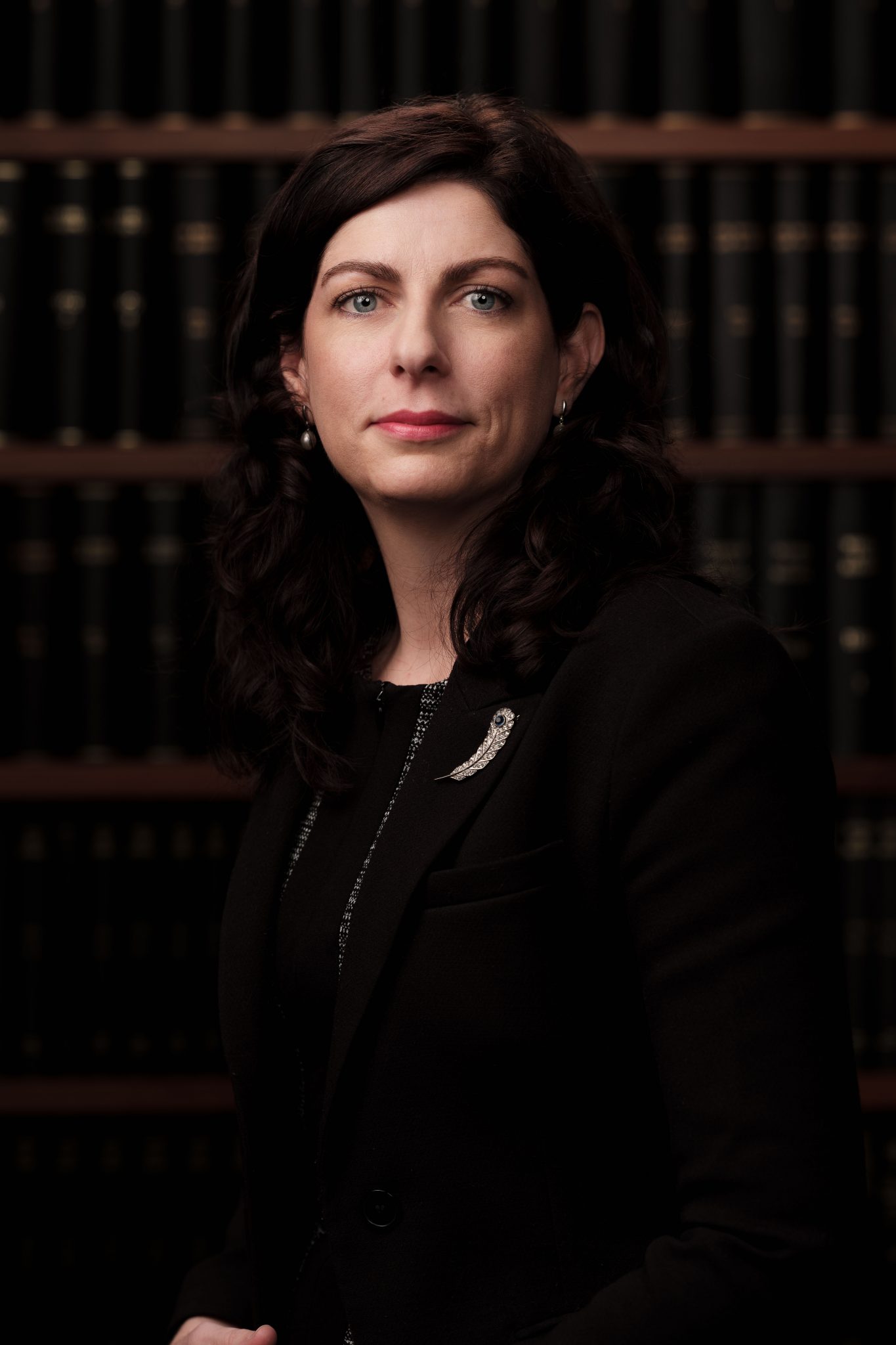 Renée is a barrister at 13th Floor St James Hall Chambers, having been called to the Bar in 2013 after practising as a solicitor in private practice for five years.
Renée joined the Executive Committee of the Women Lawyers Association of NSW (WLANSW) in November 2018 and was the chair of its Equitable Briefing Policy subcommittee. She is looking forward to continuing this work, as well as the general advancement of women within all facets of the legal profession, and increasing the profile of WLANSW by way of advocacy and policy statements.
Renée has been the Chair and Immediate Past Chair of the Law Council of Australia's Young Lawyers Committee from October 2016- April 2019 and was the President of NSW Young Lawyers in 2016. She is also a volunteer with Girl Guides Australia and the World Association of Girl Guides and Girl Scouts; as well as the Board Secretary of the B Miles Women's Foundation.
Renée was a finalist in the WLANSW 'Barrister of the Year' category in 2017, and Doyle's Guide has listed her in its Wills and Estates Litigation Leading Lawyers list since 2016.
Renée graduated from the University of Newcastle with a Bachelor of Biomedical Science (Honours) and a Bachelor of Laws/Diploma of Legal Practice.
Holly Lam
IMMEDIATE PAST PRESIDENT & AWL NSW REP./DIRECTOR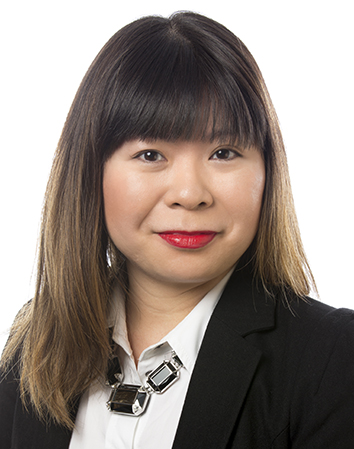 Holly is a Senior Legal Counsel at AMP Capital specialising in disputes and regulatory engagement. Holly was previously a Senior Associate at HWL Ebsworth Lawyers specialising in insolvency and general commercial litigation. With the unwavering support of a wonderful husband, she is currently juggling her roles on the WLANSW Executive Committee and Australian Women Lawyers Board with full-time work (done flexibly), a toddler and further studies. Holly first joined the executive committee in 2013 and remains passionate about the advancement of women in law and leadership. She is chair of the Sharecare subcommittee that is focused on all matters relevant to working lawyer parents – including advancing parental leave equality, promoting flexible work arrangements and encouraging men to lean in at home so that there is space and opportunity for women to lean in at work.
Lisa To
TREASURER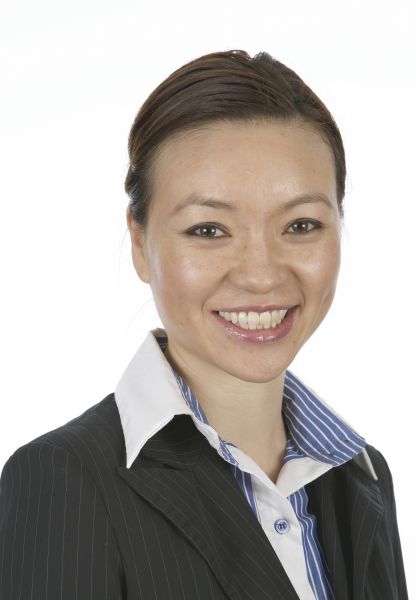 Lisa is an Executive Lawyer (partner equivalent) at Sydney law firm, Bartier Perry and has over 15 years' experience specialising in federal and state taxation, superannuation, trusts, estate planning and business succession. She holds a combined Bachelor Commerce Law degree and a Masters of Law from the University of Sydney. Lisa is a SMSF Specialist Advisor™ with the SMSF Association and a Chartered Taxation Advisor™ with the Taxation Institute. She is actively involved with superannuation and tax education as regular speaker and appointment on various education and events committees including as chair of the Macquarie Tax Group. Lisa currently sits on the NSW Law Society and NSW Office of State Revenue liaison committee. She is the 2015 winner of "Best Capital Gains Tax Award in Australia" and 2016 winner of "Best firm in Tax and Superannuation – Australia".
Lisa is passionate about the promotion of leadership for women, diversity in the workplace and innovation. She was the recipient of the 2014 Women in Law scholarship which she completed a 12 month course on Advance Leadership for Women. She was involved in the WLANSW's Events and Social Media subcommittees in 2015. Lisa is an Associate Fellow of the Australian Institute of Management (AIM) and currently undertaking a course in Advance Project Management focusing on User Experience Design, Agile and Lean Sigma. In 2014 she was a participant in the NSW Law Society's Women Mentoring Program with Horizon Unlimited and is a current mentee in the AIM Mentoring program.
Justine Anderson
SECRETARY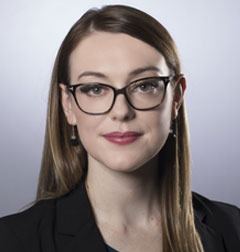 Justine is a valued member of Carroll & O'Dea Lawyers compensation law group who works with Bill Madden in a specialised medical negligence team.
Justine has advised clients on legal services and redress available to emergency services employees, on workers compensation claims, motor-vehicle accident injuries, the Royal Commission into Institutional Responses to Child Sexual Abuse and general personal injury matters. Prior to joining Carroll & O'Dea Lawyers Justine worked in a number of hospitals and laboratories, providing her with a unique set of problem solving skills when approaching medical and other legal matters. She has a particular interest in personal injury compensation claims arising from medical advice and treatment and in entertainment industry law. Justine holds a Bachelor of Music from the Australian Institute of Music and a Juris Doctor from the University of Technology, Sydney. Justine is passionate about the advancement and equality of women in law and in the education, support and growth of junior lawyers & law clerks.
Sher Campbell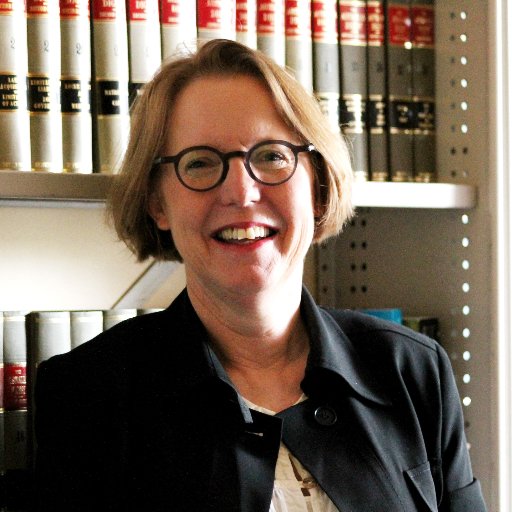 Sher lectures at the Law School at the University of Newcastle, the first school to integrate clinical experience and practical legal training. Sher has broad experience in legal education. She is the Deputy Programme Convenor for the Undergraduate Law Program and First Year Transition and Regional Rural and Remote Coordinator.
Sher is active in the Wellness Foundation for Law that supports law students and young lawyers in creating positive and optimistic outlooks for students entering the demanding arena of legal work.
Sher is also interested in of the internationalisation of the Australian Law Curriculum and the global processes impacting on Australian domestic law. To this end, Sher has been awarded grants with the DFAT New Colombo Plan Mobility Programme and has assisted in building relationships with the judiciary, universities and local community legal centres in Northern Thailand, Cambodia, Vietnam and Myanmar.
Sher is part of a team that successfully secured a 2017 Commonwealth Government grant to support and mentor women from regional Australia so that they may realise their educational and career aspirations in law and business. Sher is also a co-investigator in a project which is designed to develop new and innovative research that addresses under-researched, under-theorised areas of equity and educational access for Indigenous people of Australia. https://www.newcastle.edu.au/profile/sher-campbell
Nea Goodman

Nea was admitted in 1984. Nea is a past president of both WLA and the City of Sydney Law Society. Nea continues to have an interest in gender equality, law reform and personal injury law.
Rebecca Haynes
COMMITTEE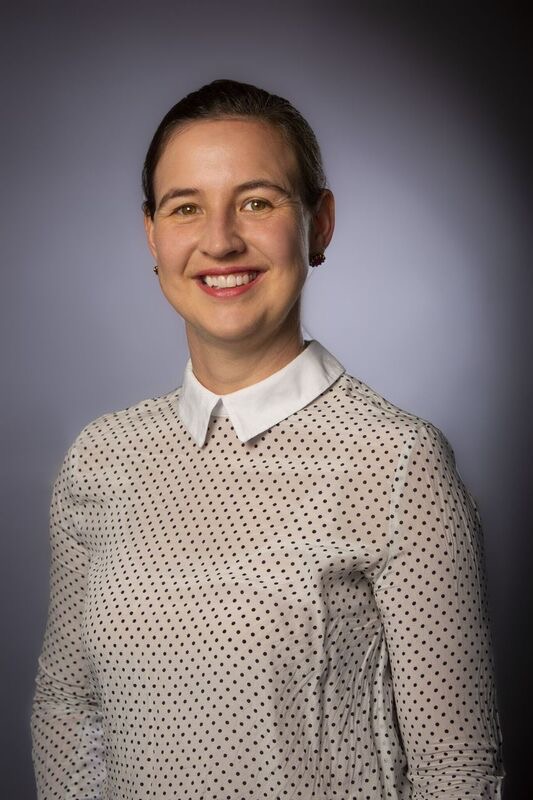 Rebecca is a senior in house lawyer with over 15 years' experience in child sexual abuse/education law, health law and social justice law. She has worked in litigation and in-house roles for several large not for profit organisations, Legal Aid NSW and Women's Legal Services NSW. During her career she has been supported and mentored by several senior female lawyers and hopes to do the same for others as Chair of the Diversity Subcommittee. She has a particular interest in discrimination, gender and intersectionality issues and is hoping to use her professional skills and knowledge to work collaboratively with others to address these issues.
Alex Grayson
COMMITTEE
Alex Grayson is a Principal of Maurice Blackburn and manages the Employment and Industrial Relations Practice of their Sydney office. She has over 20 years' experience in industrial relations, including over a decade as a labour lawyer. Alex is particularly skilled in litigation, strategic negotiations, interpreting industrial instruments and contracts, advocacy and providing legal advice to executives. Alex provides advice and representation in several areas including workplace bullying, sexual harassment, breach of contract, redundancy situations and restraint of trade issues.
Stephanie Lambert
COMMITTEE
Stephanie is the youngest female partner at HFW Australia and the youngest partner in HFW's team of 16 real estate lawyers. She has received media coverage due to her considerable success after making partner at the age of 35 while on maternity leave. Stephanie's practice focuses on major projects which cross a number of industry sectors with a particular focus on mixed use developments, title and land structuring arrangements, foreign investment and project financing.
Stephanie sees Women Lawyers Association NSW as being uniquely placed to influence and shape policy and social debate and inform decision-making and social attitudes within the legal landscape and society generally to achieve continual growth and evolution and is keen to see the Association continue to promote and give direction on key issues that affect women including gender pay gap, unconscious bias, representation and adaptable working arrangements to promote awareness and change.
Louise Mallon
COMMITTEE
Louise is a consultant at Chalk & Behrendt, a specialist legal practice focusing on serving Indigenous organisations and businesses, governments and private clients in the areas of public law, commercial and governance matters, as well as land acquisition and development.
Louise is a member of the WLANSW's Workplace Relations sub-committee and has contributed to the Law Firm Comparison project for the last 5 years.
Courtney Robertson
Courtney is a dispute resolution lawyer in Gilbert + Tobin's litigation team.  She has a broad range of experience in all forms of dispute resolution having had conduct of both small and large matters in various courts in Western Australia, the Northern Territory, and New South Wales and in commissions of inquiry.  In her practice Courtney has worked across various sectors including media, tech, health, government and energy and resources.
Courtney has represented the interests of corporate clients before regulatory bodies such as the ACCC, ASIC and the ATO, including as defence counsel for both individuals and corporate entities in prosecutions.
Courtney is an active member of the legal community, particularly with respect to gender equality.  In 2016-17 she undertook a six month contract position as a consultant with UN Women in New York.  In addition to being a member of the Women Lawyers' Association of NSW's Executive Committee, Courtney is a Director of the Women's Legal Service New South Wales and a member of Gilbert + Tobin's Diversity Council.  Courtney is passionate about the empowerment of women and creating an environment in which both women and men can succeed, particularly in the workplace.
Courtney has extensive pro bono experience including with the Redfern Legal Centre, the Refugee Advice & Casework Service, the Top End Women's Legal Service, and the Aboriginal Legal Service of Western Australia.
Courtney enjoys legal research and writing and contributes to various publications particularly in respect of tech, data and privacy issues.
Jacqueline Vincent
COMMITTEE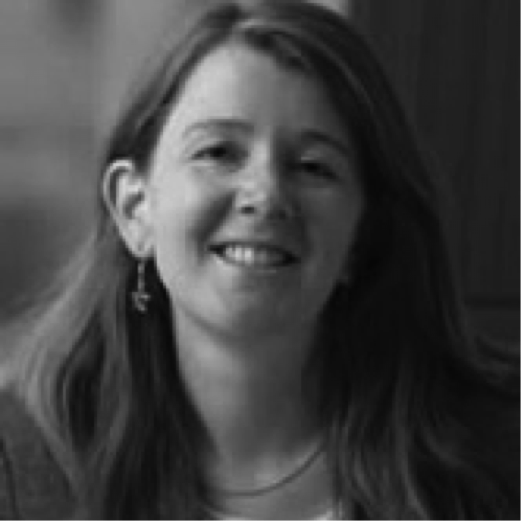 Jackie is a partner at Watts McCray lawyers, a specialist family law firm, and, since September 2016, the Managing Partner of the firm. Jackie practices in all areas of family law, including parenting and financial matters for defacto and married couples, pre and post nuptial financial agreements, as well as maintenance and child support matters. Jackie also has a particular interest in international family law matters. She is regularly involved in mediation and other settlement focused processes and also appears in Court, as an  advocate on behalf of her clients, when necessary.
Jackie is the convenor of the pro bono relationship between Redfern Legal Centre and Watts McCray. Jackie is a member of LAWASIA, including LAWASIA's family law and Children's Rights Section, and she was a member of the Family Issues Committee  of the Law Society of NSW from 2012-2016. Jackie has  also played a leading role in convening the Australian Family Lawyers Conference for the past 6 years. She has participated as a Judge in the LAWASIA International Moot.
Jackie is also a contributing editor to the family law section of Halsburys Laws of Australia. In 2015, Jackie was presented with a Highly Commended Judging Panel's Award at the NSW Women Lawyers Achievement Awards.
Kathryn McKenzie
EXECUTIVE OFFICER
Kathryn is also the Public Officer for WLANSW, and officially took over the responsibility as at 12 August 2003.
Kathryn McKenzie is the Director of Business Angel Services Pty. Ltd., specialising in not-for-profit association management & event management for over 25 years. Other current positions include Secretariat, Continuing Legal Education Association of Australasia; Secretariat, Australasian Professional Legal Education Council; Secretariat,  Council of Australasian Tribunals Inc. (National) and NSW Chapter.
Kathryn has extensive experience in administration, governance, association and event management including conferences. She has worked with small business to large corporates, government and not-for-profit organisations, and many committees, with senior management experience in a diversity of business sectors.