Committee 2013
Committee 2013
Margaret Holz
PRESIDENT
Margaret first joined WLA when she was a student in the mid-70's. She was admitted in 1976 and practised as a solicitor until 1991 when she co-founded the firm Ferguson Holz where she was managing partner until being called to the Bar in 2003. Her work has always been in personal injuries litigation, specialising in motor accidents. She was a Supreme and District Court Arbitrator and Mediator and a Costs Assessor and has been an assessor for the Motor Accidents Authority since 2000. Margaret has been a member of the Costs, ADR and Common Law Committees of the Law Society. She later spent three years as a Bar Councillor and member of a Professional Conduct Committee. She has chaired the New Barristers Committee and, until becoming WLA President, was Vice-Chair of the Women Barristers Forum.
---
Rebecca Barry
WLA NSW IMMEDIATE PAST PRESIDENT & AWL REPRESENTATIVE
Rebecca Barry practices as Legal Counsel for BT Financial Group which is the wealth arm of the Westpac Banking Corporation. Previously Rebecca practised as a solicitor in the corporate division of TressCox Lawyers. Rebecca was elected to the Executive Council of NSW Young Lawyers in November 2009 and at the most recent Annual Assembly in November 2010 she was elected Secretary. Rebecca is also Vice Chair of the Business Law Committee and an editor on the Editorial Committee of the Clarion publication for the Commonwealth Lawyers Association. Rebecca is passionate about women's history (having completed her honours thesis in this area at the University of Sydney) and upholding the rule of law. Rebecca is a member of Women in Insurance, Women on Boards and ALFA International.
---
Alexandra Rose
VICE PRESIDENT
Alexandra is Head of Legal (PER), ANZ Wealth. Alexandra specialises in corporate and financial services law. Alexandra has been an elected Councillor / Director of the Law Society since 2007. She chairs the Corporate Lawyers and Business Law Committees. Alexandra is a director of the Council of Law Reporting for NSW (publisher of the NSW Law Reports), PILCH NSW, Hockey NSW and a member of the Cancer Council Legal Referral Service Steering Committee and the University of Technology Law Faculty Advisory Board. Alexandra is a Fellow of Chartered Secretaries Australia, a Member of the Australian Institute of Company Directors and the Australasian Compliance Institute and a notary public. Alexandra is particularly interested in promoting career pathways for female lawyers, facilitating networking opportunities and encouraging public debate on issues such as unconscious gender bias.
---
Natasha Walls
VICE PRESIDENT
Natasha is a specialist employment law/IR lawyer, with over six years' experience spanning private practice, government and in house roles. Currently, Natasha is employed in the workplace relations team at Lion Co, having moved across from the corporate and commercial team at TressCox Lawyers. In addition to her involvement with the Women Lawyers Association of NSW, Natasha is an Executive Councillor on the board of the NSW Young Lawyers Association and Chair of its Workplace and Safety Law Committee. Natasha is a passionate advocate of gender equality and social justice with a particular focus on achieving women's equality in the workplace and has been involved in a number of community and pro-bono legal activities, including attending a women empowerment volunteer program in Faridabad, India.
---
Supriya Eliezer
TREASURER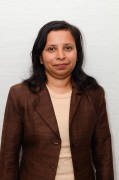 Supriya has a double MBA and Masters in Taxation Law in addition to a law degree. She has been teaching in the area of ethics, business law and tax law. She has been involved with WLANSW since 2011 and has served as Treasurer in 2011 and is also involved in the Research Sub-Committee. Supriya's research areas include legal education and governance. Supriya has keen interest in gender equality and advancement of opportunities for women, such as, through flexible work arrangements.
---
Louise Hazelton
SECRETARY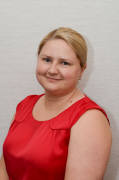 Louise Hazelton has previously been a part of the Committee in 2009 and 2010 and has now returned following a period of time in Adelaide working for the South Australian Prison Health Service assisting in the reform of that Service.  On returning to Sydney Louise returned to previous employer GILD which has now been acquired by Curwoods Lawyers.  She works in the area of medical negligence including civil litigation and inquests as well as for other government agencies.  Louise initially relocated to Sydney from Brisbane where she was actively involved in the QLD Women Lawyers and Women in Insurance Associations holding committee positions.  In addition to her LLB Louise holds a bachelors degree in Justice.
---
Sarah Blakelock
COMMITTEE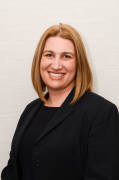 Sarah is a senior associate at Ashurst specialising in the resolution of both direct and indirect tax disputes with the Commonwealth and State Revenue authorities. For the past 5 years Sarah has been a lead mentor of Ashurst's Sydney Women in Mentoring Program. Sarah has been involved with the NSWWLA for many years and is new to the Executive Committee in 2012/2013. Sarah has a particular interest in empowering women to reach their full professional potential.
---
Janet Coombs
COMMITTEE / NCWNSW REPRESENTATIVE
Janet came to the Bar in 1959 and practised for 38 years. Joining WLANSW as a law student, Janet has maintained an active interest, serving on various committees, and is a Life Member. She has a continuing and proactive interest in Law Reform.
---
Megan Dyball
COMMITTEE
Megan Dyball is an Executive Lawyer at Bartier Perry. Her areas of expertise include intellectual property, private equity, mergers and acquisitions, information technology and general corporate and commercial law. Megan's key focus areas include angel and private equity investment into start-ups and early stage businesses. Prior to joining Bartier Perry, Megan was a Director at PricewaterhouseCoopers and has also worked at Macquarie Bank and Bankers Trust. Megan is an associate of the Rights House angel investment group in Newcastle and is a member of Head over Heels which provides support to high potential businesses owned by women.
---
Alison Jones
COMMITTEE
Alison is a Senior Associate and Notary Public in the Sydney intellectual property, competition and technology group of Corrs Chambers Westgarth and has over ten years experience specialising in intellectual property, IP licensing, franchising, marketing and advertising, trade practices and litigation. Alison does both non contentious and contentious work in this area for clients in a diverse range of industries and her experience also includes a secondment with a major global interactive marketing services company and project managing a major Competition and Consumer Act damages claim in the transport and infrastructure sectors.
---
Maria Maccarrone
COMMITTEE
Maria Maccarrone studied a combined commerce and law degree at the University of Notre Dame, Australia. Maria was admitted as a lawyer in December 2011 and is currently a lawyer in the Restructuring and Bankruptcy practice group at K&L Gates. Maria focuses on commercial disputes and insolvency proceedings and her clients comprise of Australia's major banks and other large financiers. Maria has experience in debt recovery proceedings and contested litigation on behalf of her clients.
Maria joined the WLANSW committee in 2012. Maria hopes to continue the growth of the network of women in the legal profession and to facilitate and provide assistance and support to women, however possible throughout their legal careers.
---
Lee-May Saw
COMMITTEE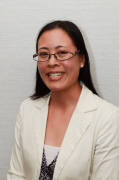 Lee-May is a barrister practising at FrederickJordan Chambers. Before coming to the Bar, Lee-May worked as a solicitor in private practice and regularly appeared as an advocate in court matters. She has also worked at community legal centres including Women's Legal Services New South Wales and the Intellectual Disability Rights Service. She has been involved with the WLA NSW Committee and other professional legal organisations, since she was a student. Lee-May was the Director and Representative for New South Wales on the Australian Women Lawyers Board of Directors, President of WLA NSW for two years in 2006-2007 and 2007-2008, and has held various positions on the WLA NSW Committee including Treasurer and Media Officer. She was appointed to the Board of Women's Legal Services New South Wales for 2009-2011. Lee-May is keenly interested in policy and law reform issues particularly those affecting access to justice and women in the legal profession. She looks forward to continuing her involvement with the WLA NSW Committee in 2013.
---
Neha Narang
COMMITTEE
Neha Narang is a Family Law solicitor, previously at McLachlan Thorpe Partners with 5 years post admission experience as a solicitor. Neha handles many sensitive and complex situations. Neha has a sound understanding of the underlying commercial background to various disputes in which her clients are involved. Neha also has a degree in Business Accounting. Her work as part of her family law practice includes winding up or transfer of ownership interest in partnerships, businesses, companies and trusts. She also assists clients with parenting matters which include serious allegations of child sexual abuse and children with special needs and talents. In addition to family law, Neha has experience in commercial litigation matters. Neha joined WLANSW and the executive committee in 2012 to assist in the promotion of women in the legal profession, network and learn from successful women in the legal profession.
---
Maria Newport
COMMITTEE
Maria Newport is a lawyer admitted to practice in NSW, ACT, Qld, England & Wales and previously worked for law firms in Australia (DLA Piper/Phillips Fox and Clayton Utz) and the UK (Beale & Company). For the past 13 years Maria has worked with some of the world's largest professional service firms as an executive coach, mentor and human resource consultant in the US and Australia. Maria has an MSc in Human Resource Management (University of London), is an IECL accredited coach and is a graduate of the Australian Institute of Company Directors. She also has a young family who teaches her more about psychology than any professional study to date and she loves seeing people (particularly women lawyers) attain their goals and reach their potential in all aspects of their lives.
---
Felicity Parkhill
COMMITTEE
Felicity Parkhill is a solicitor in the Health Division of TressCox lawyers. Specialising in the defence of common law negligence claims, Felicity advises and assists doctors in complex District and Supreme Court matters. Felicity has previously practised as a lawyer managing civil and disciplinary claims for a major allied health insurer. Felicity is new to the Women Lawyers Association Executive Committee and has a particular interest in gender equality in career advancement, and the promotion of networking and mentoring opportunities for junior lawyers.
---
Susan Price
COMMITTEE
Susan Price is director at PricewaterhouseCoopers, and heads its Employment Law practice.  An experienced employment lawyer, Susan advises private and public sector employers on all aspects of the employment  relationship, including the legislative framework that governs employment, general legal principles, and matters of policy and procedure,  Susan is  the current Chair of the Workplace Practices Sub-committee for WLANSW, and has a particular interest in discrimination law and workplace issues,  including the representation of women in all levels of the legal  profession. The Sub-committee has made a number of submissions on work   issues, such as the review of the Government's Paid Parental Leave Scheme, and also collates and publishes law firm comparison data each year via the WLANSW website.
---
Kathryn McKenzie
EXECUTIVE OFFICER
Kathryn has extensive experience in administration, association and event management. She has worked with small business to large corporates, non-profit organisations and many committees. With senior management experience in a diversity of business sectors, successfully organising numerous events, sponsorships, government and media liaison, she has qualifications in business management and counselling, franchising, mediation, journalism and public relations. Kathryn is also the Public Officer for WLANSW.
Kathryn McKenzie, Principal of Business Angel Services Pty. Ltd., officially took over the responsibility as at 12 August 2003.