Committee 2015
Committee 2015
Lee-May Saw
PRESIDENT
Lee-May is a barrister practising at Frederick Jordan Chambers. Her leading practice areas are environment and planning law, family law, and wills and estates law. She has been employed as a solicitor in private practice, and has worked at community legal centres including Women's Legal Services New South Wales and the Intellectual Disability Rights Service. Lee-May is the Chair of the Subcommittee steering the major project of WLANSW, the Career Intentions Survey. She has a special interest in furthering the position of women in the legal profession, the quality provision of legal services, and quality access to justice. She looks forward to continuing her involvement with WLANSW members, partners and the WLANSW Executive Committee in 2015.
---
Natasha Walls
IMMEDIATE PAST PRESIDENT
Natasha is a specialist employment law/IR lawyer with experience spanning private practice, government and in house roles. Natasha is currently employed in the workplace relations team at Lion Co and advises extensively in respect to workplace change, strategic planning, legal compliance, litigation and risk management for over 7,000 Lion team members across AU and NZ. Natasha has been involved in a number of community and pro-bono legal activities, including sitting on the Executive Council of NSWYL, Immediate Past Chair of the Workplace and Safety Law Committee of NSWYL and attending a women empowerment volunteer program in Faridabad, India. In addition to her LLB, Natasha also holds a Bachelor's degree in Media and Communications and is currently completing a Masters of Law and Management at AGSM.
---
Supriya Eliezer
VICE PRESIDENT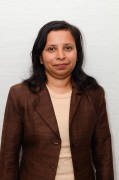 Supriya has a double MBA and Masters in Taxation Law in addition to a law degree. She has been teaching in the area of ethics, business law and tax law. She has been involved with WLANSW since 2011 and has served as Treasurer in 2011 and is also involved in the Research Sub-Committee. Supriya's research areas include legal education and governance. Supriya has keen interest in gender equality and advancement of opportunities for women, such as, through flexible work arrangements.
---
Margaret Holz
TREASURER & AWL REPRESENTATIVE
Margaret first joined WLA when she was a student in the mid-70's. She was admitted in 1976 and practised as a solicitor until 1991 when she co-founded the firm Ferguson Holz where she was managing partner until being called to the Bar in 2003. Her work has always been in personal injuries litigation, specialising in motor accidents. She was a Supreme and District Court Arbitrator and Mediator and a Costs Assessor and has been an assessor for the Motor Accidents Authority since 2000. Margaret has been a member of the Costs, ADR and Common Law Committees of the Law Society. She later spent three years as a Bar Councillor and member of a Professional Conduct Committee. She has chaired the New Barristers Committee and, until becoming WLA President in 2012, was Vice-Chair of the Women Barristers Forum.
---
Kate Simpson
SECRETARY
Kate is a solicitor at a boutique firm which specialises in corporate and commercial law. Kate is new to the WLA but has a strong background of volunteer work in social justice, particularly child welfare and refugee rights. Kate's past legal roles have incorporated experience in litigation and employment law. In her current role she predominantly works with leading companies in the Asian market. She is fortunate to have assisted and advised on the legal issues of many multi-national companies and established market brands. Kate aspires to continue working in Private Practice, to gain further experience in corporate law, and to represent the modern woman in the modern legal field.
---
Larissa Andelman
COMMITTEE
Larissa is a barrister at Wardell Chambers with significant experience in litigation and alternative dispute resolution practices. She specialises in all aspects of workplace law including industrial, employment, contract and discrimination areas. She also practices in administrative and commercial law. She was admitted as a solicitor in New South Wales in 2004 and since that time has worked as in-house counsel at a trade union, in the litigation group of the Fair Work Ombudsman and has practiced at the Victorian Bar. Since 2012 she has been a member of NSW Women Barrister's Forum and since 2014 has been Co-Chair of the Women Lawyer's Policy and Leadership Sub Committee. Throughout her career she has worked to further the interests of women, particularly women from disadvantaged backgrounds. Her focus in 2015 is on advocating for cultural change in the legal profession and providing support and development opportunities for women through seminars, functions and mentoring.
---
Janet Coombs
COMMITTEE / NCWNSW REPRESENTATIVE
Janet came to the Bar in 1959 and practised for 38 years. Joining WLANSW as a law student, Janet has maintained an active interest, serving on various committees, and is a Life Member. She has a continuing and proactive interest in Law Reform.
---
Theresa Power (née Dinh)
COMMITTEE
Theresa is a barrister at Sixth Floor Selborne Wentworth Chambers, practising in a broad range of civil and commercial matters including professional disciplinary/negligence, insolvency, insurance, property and estates.  Before being called to the bar in 2011, Theresa worked as a solicitor at Ashurst (then Blake Dawson) and as Associate to Justice Rares of the Federal Court of Australia.  She has been actively involved in moot coaching and mentoring for university students and is a committee member of the UTS Law Alumni Steering Group and a sub-committee member of the NSW Women Barristers Forum.  She joins the WLANSW committee for the first time in 2015 and is looking forward to contributing to its important work.
---
Nea Goodman
COMMITTEE

Nea was admitted in 1984. Nea is a past president of both WLA and the City of Sydney Law Society. Nea continues to have an interest in gender equality, law reform and personal injury law.
---
Kathryn Grimshaw
COMMITTEE
Kathryn is currently completing the Diploma of Law through the Legal Profession Admission Board, having previously completed a BA(Hons) Jurisprudence at Oxford University. Kathryn has a strong interest in social justice and law reform. Kathryn joined WLANSW in 2014 and is looking forward to contributing to the work of the committee in redressing issues faced by women in the legal profession in 2015.
---
Holly Lam
COMMITTEE
Holly is an Associate at TressCox Lawyers specialising in insolvency and general commercial litigation.  She regularly advises and appears in the Federal Courts of Australia and the Local, District and Supreme Courts of NSW in relation to liquidator's examinations; insolvent transaction claims (including unfair preferences, uncommercial transactions and insolvent trading); winding up proceedings; misleading and deceptive conduct claims; and defending against ACCC proceedings.  She is passionate about gender equality, social justice and combating transnational crime which disproportionately impacts women and children.  Holly joins the executive committee for 2014 and is keen to promote mentoring opportunities for junior lawyers and helping the WLANSW become a major resource for women lawyers.
---
Katie Malyon
COMMITTEE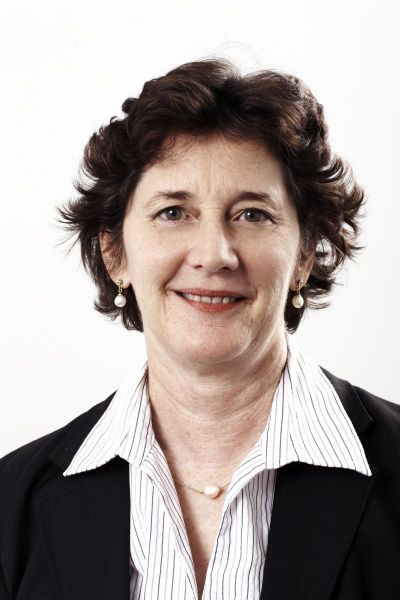 Katie Malyon is a Member of the AAT (previously the Migration Review Tribunal – Refugee Review Tribunal).  Previously, she was an Executive Director with Ernst & Young, specialising in corporate immigration law.  This follows successful establishment of her own multi-award winning law firm that was recognised in the BRW's Fast 100 in 2010.  Katie was a finalist in the NSW Women Lawyers Award in 2011 and a finalist in the 2012 Telstra Business Women's Award NSW in 2012.  She commenced her legal practice with Clayton Utz and was a Partner with Australian Business Lawyers.  Katie was recognised by her peers and named by the Australian Financial Review as one of the Best Lawyers – Immigration 2010 – 2014.  Amongst other activities, she has been a Director of the Migration Institute of Australia and Vice-Chair of the Law Council of Australia's Migration Law Committee.  Katie is passionate about her role as a mentor in the profession and is proud to have moved the admission of 8 of her former staff.  She is currently undertaking her LL.M.& M. at UNSW.
---
Meena Mariadassou
COMMITTEE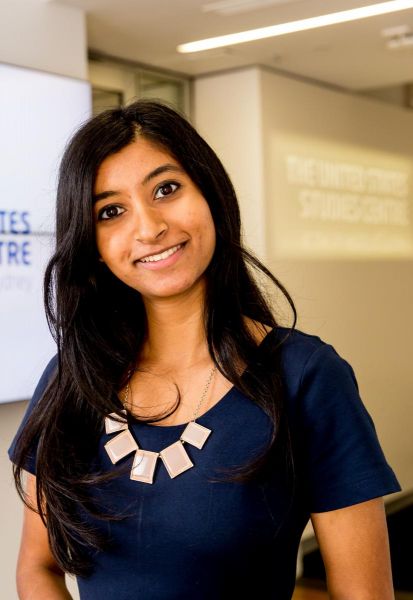 Meena Mariadassou is in her fourth-year of a Bachelor of Laws/Bachelor of Arts at the University of Sydney. She is the Women's Officer of the Sydney University Law Society, and is a legal intern in the Pro Bono Programs department at Cancer Council NSW. In 2014 she convened the King & Wood Mallesons Women's Mentoring Program and the Baker & Mckenzie National Intervarsity Women's Moot. She has previously worked as an intern at the Women's Legal Services NSW. Meena has a strong interest in social justice and has mentored students from regional NSW to encourage their pursuit of tertiary education. Meena is particularly interested in the issue of gender bias within the law.
---
Susana Staka
COMMITTEE
Susana is a specialist family law solicitor with over 25 years experience in private practice. She achieved Specialist Accreditation  with the Law Society of New South Wales in.1999 and she represents private clients locally and internationally  in all aspects of family law . In 2013 she was a finalist in the NSW Women's Lawyer Awards  (Solicitor of the Year in Private Practice) . She is a Director in a specialist family law firm in Sydney  and currently serves as  a member of the Family Issues Committee  of the NSW Law Society and the Specialist Accreditation Family Law Advisory Committee. She is  also a member of the Independent Children's Lawyer Panel  NSW and during her career has often appeared on behalf of children in the Family Court of Australia and the Federal Circuit Court of Australia. She has also been involved  in a number of mentoring programmes for women and law students.  Susana has a strong commitment to the practice of family law and women in the legal profession . She joined the Committee in 2014 and looks forward to working with its members during 2015 to improve and advance opportunities for women lawyers.
---
Kathryn McKenzie
EXECUTIVE OFFICER
Kathryn has extensive experience in administration, association and event management. She has worked with small business to large corporates, non-profit organisations and many committees. With senior management experience in a diversity of business sectors, successfully organising numerous events, sponsorships, government and media liaison, she has qualifications in business management and counselling, franchising, mediation, journalism and public relations. Kathryn is also the Public Officer for WLANSW.
Kathryn McKenzie, Principal of Business Angel Services Pty. Ltd., officially took over the responsibility as at 12 August 2003.